Per ogni informazione chiamare il numero

3281310277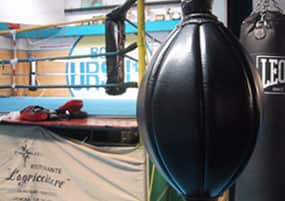 Ursus Boxe Milano si trova nella storica palestra di viale Umbria 36.
Contattaci al numero 3281310277
Siamo in una zona molto comoda da raggiungere, sia per la vicinanza alle fermate della Metropolitana MM3 LODI, del Passante Porta Romana, di tram e autobus (16 – 62 – 65 – 77 – 90 – 91 – 92), che per l'ampio parcheggio  tra le corsie della circonvallazione.
Siamo a portata di mano da Porta Romana, Corso 22 Marzo, Viale Caldara, Corso Lodi, Lambrate, Piola e il centro città di Milano.  Per chi viene da fuori città la fermata del Passante ferroviario è raggiungibile a piedi.
where we are
Viale Umbria 36 – Milano – contact us  +39 3281310277
Our gym is in a very convenient area to reach either for the proximity of the Metro MM3 Lodi or for free parking area located outside between the lanes of the bypass of Milan. It is close at hand also with the area of Porta Romana, Corso 22 Marzo, Viale Caldara, Corso Lodi, Lambrate, Piola and the city center of Milan.
who we are
Our gym has an essential flavor. Has maintained the characteristics of the ancient halls of boxing of the 60's, where the teaching and conveyance of contents are our main objectives, paying special attention to the quality of teaching. 50 years practicing combat sports Our courses include BOXE, MUAY THAI K1, KICK BOXING, JU JITSU, VALETUDO – MMA and SELF DEFENSE – VIET VO DAO. in a friendly, professional and non-violent environment This feature protects the values ​​that we promote in our environment, demonstrating our desire to practice ring sports with humility and simplicity. Here you will find a non-violent environment in which the intensity of the training is commensurate with the ability of each one. A second home in which to grow sportingly sharing a passion for old gestures and disciplines.